Vendor Overview
The first tab is the Vendor Overview.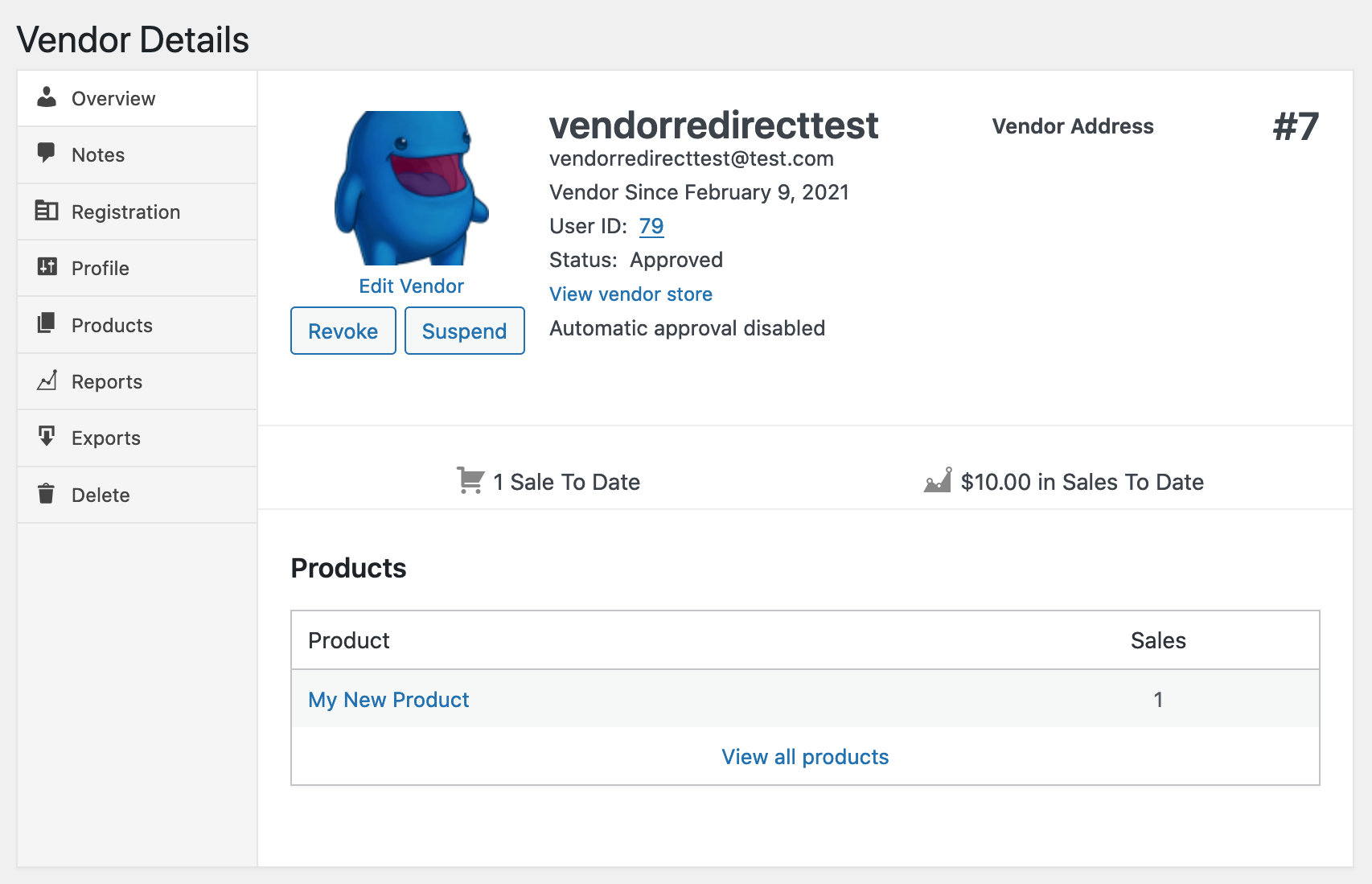 The Vendor Overview tab contains:
Vendor name
Vendor email
Vendor sign-up date
WordPress User ID
Vendor status
Vendor mailing address (if applicable)
Number of sales
A list of products
A button to Delete this Vendor
A button to Suspend this Vendor
A link to edit the information on this panel
Vendor Notes
The Vendor Notes tab is designed for site administrators to make private notes about Vendors. These notes are visible ONLY to site administrators. Below is an example with one note.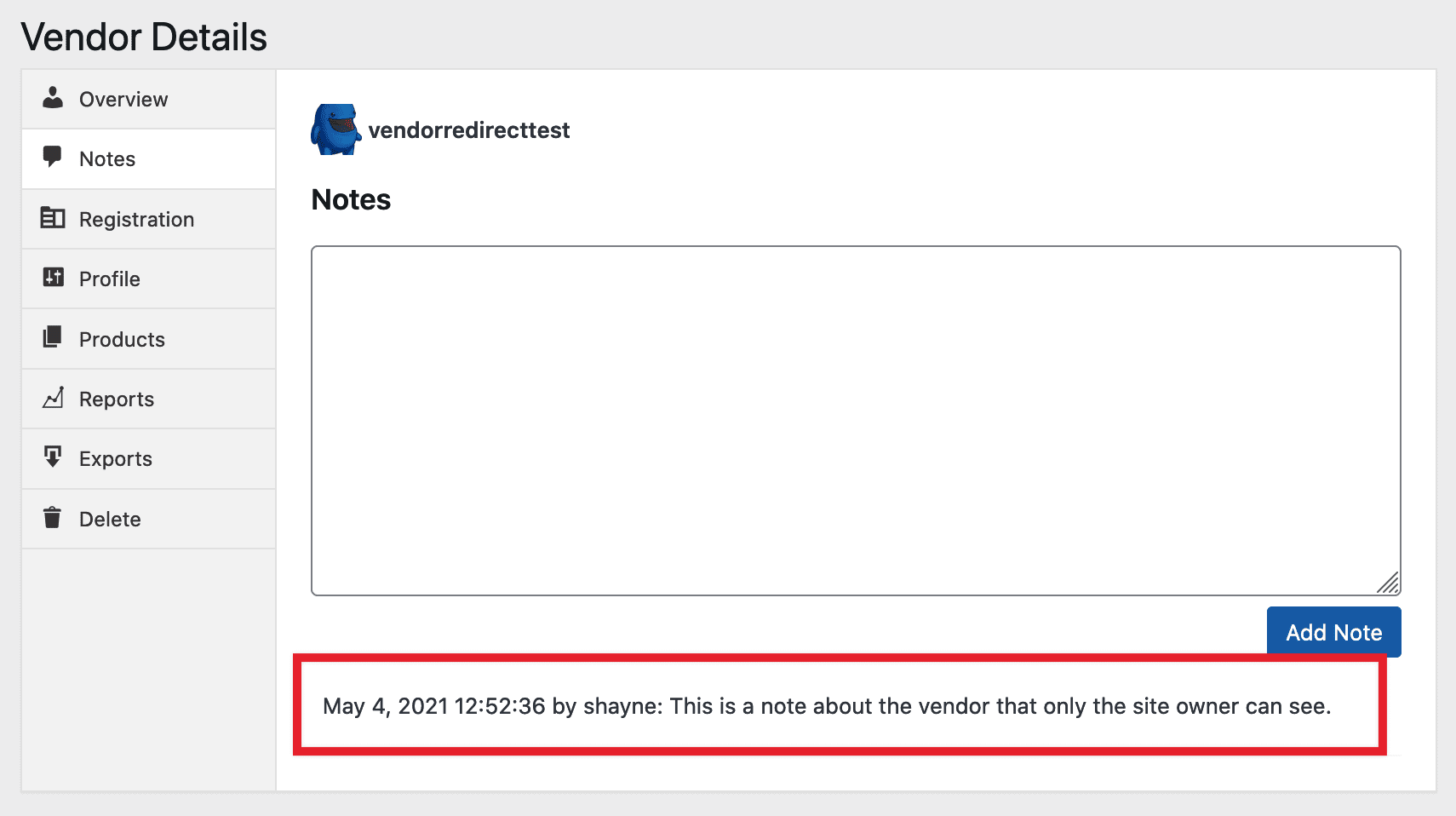 Vendor Registration
This tab allows site administrators to change the Vendor's information including the following:
First Name
Last Name
Email Address
Display Name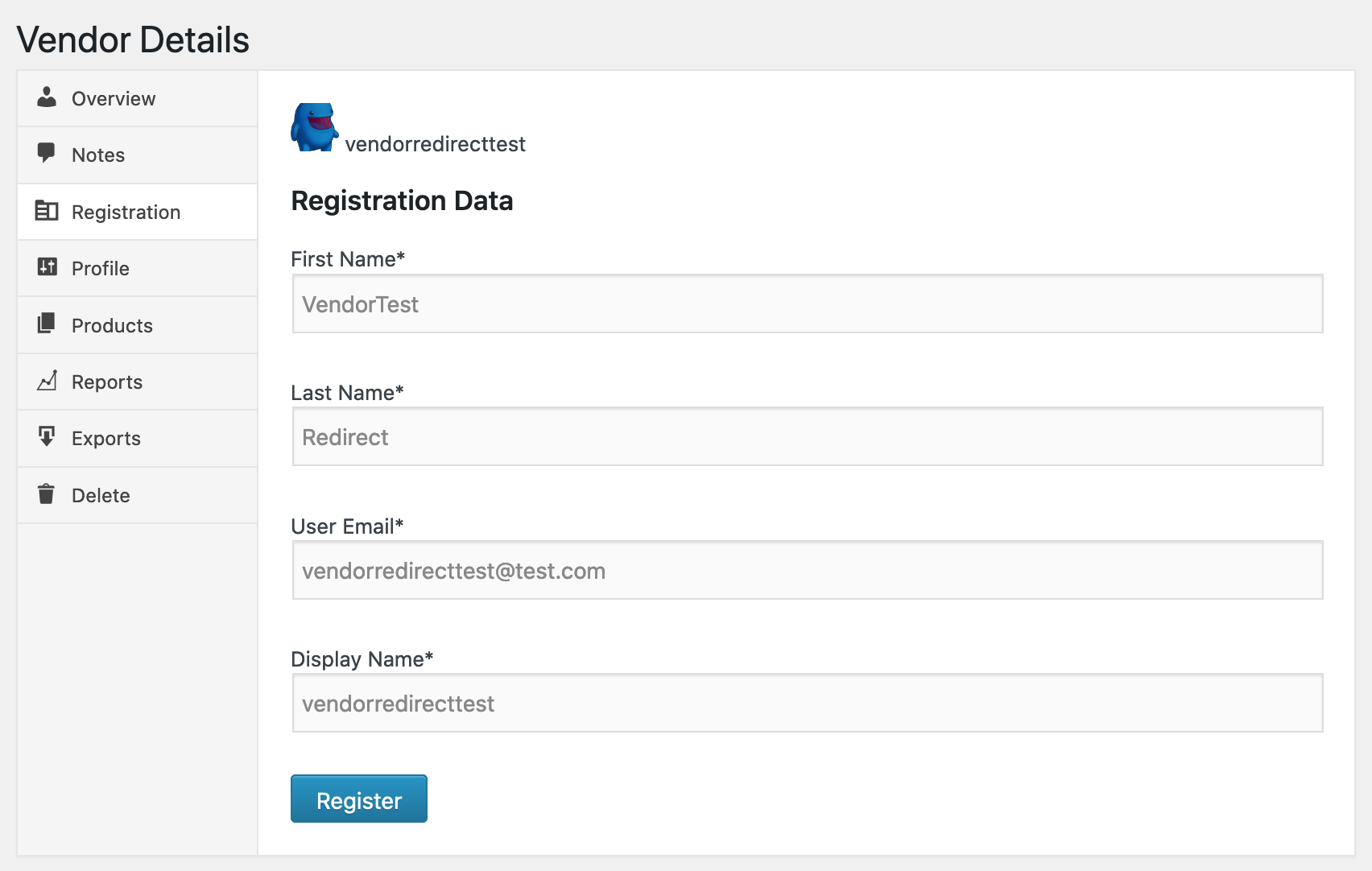 Vendor Profile
This tab sets the name of the Vendor's store as well as allowing for a custom email address for the Vendor contact form. If no email address is provided, the address from the WordPress user profile will be used. Other fields available in the Profile form are editable in this area as well.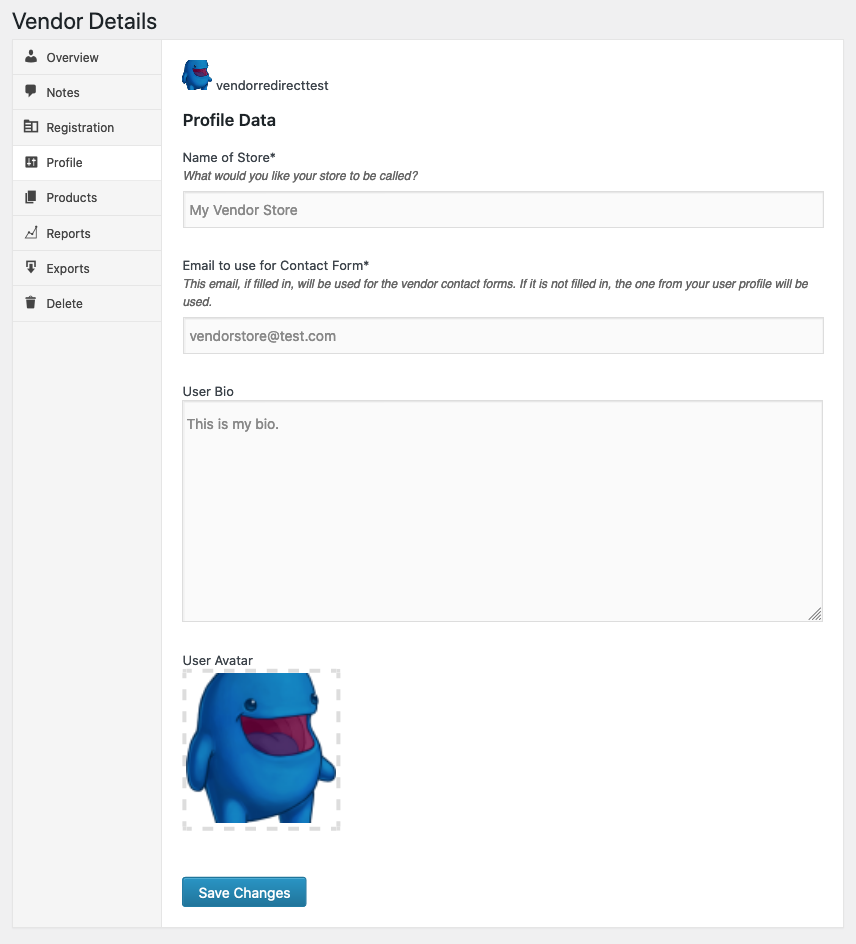 Vendor Products
This tab lists all of the Vendor's products, showing ID, Title, Status, and number of sales. Titles are links to the product admin pages. There's also a sum of the number of sales if more than one.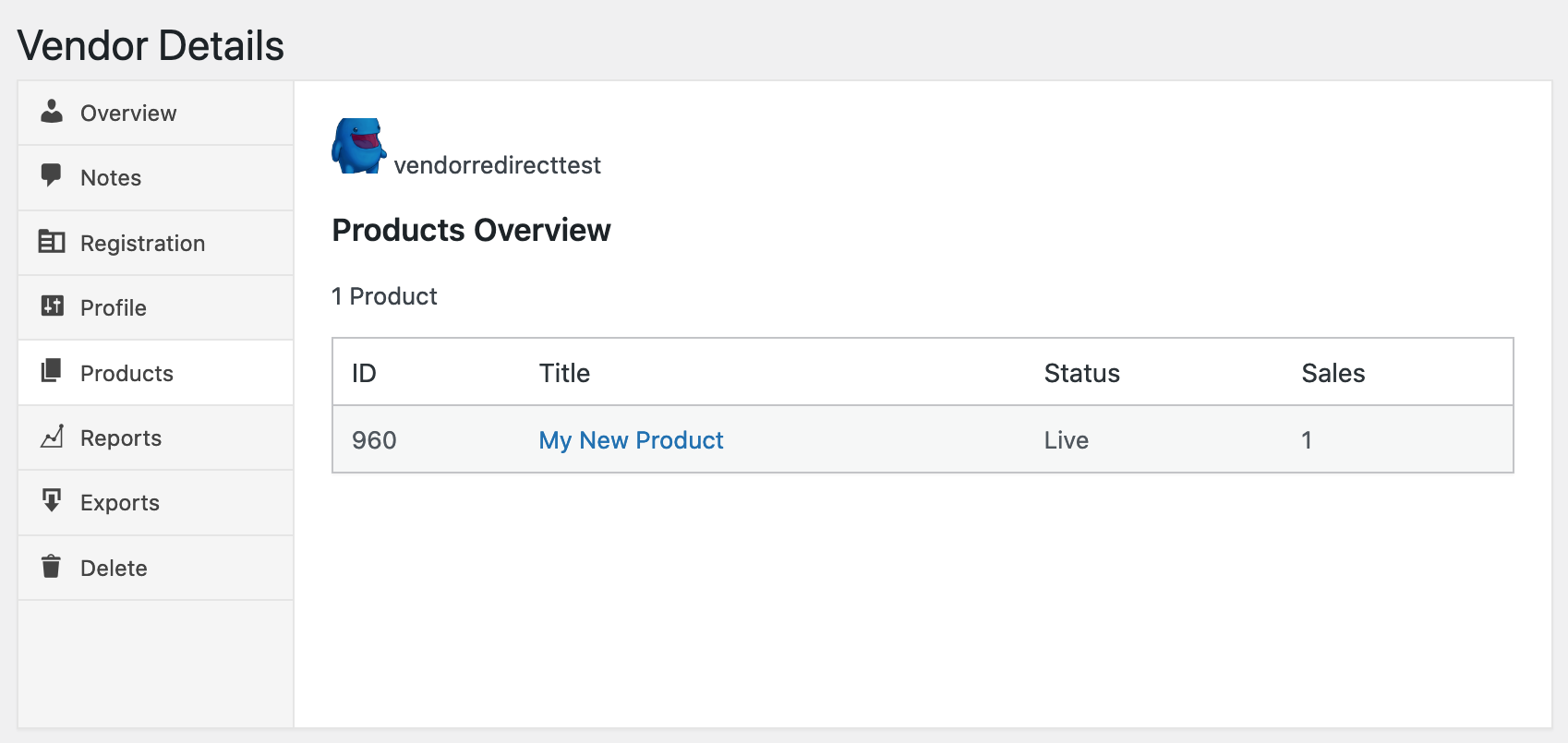 Vendor Reports
This tab can show both earnings and sales over time. It can be filtered to show
Today
Yesterday
This Week
Last Week
This Month
Last Month
This Quarter
Last Quarter
This Year
Last Year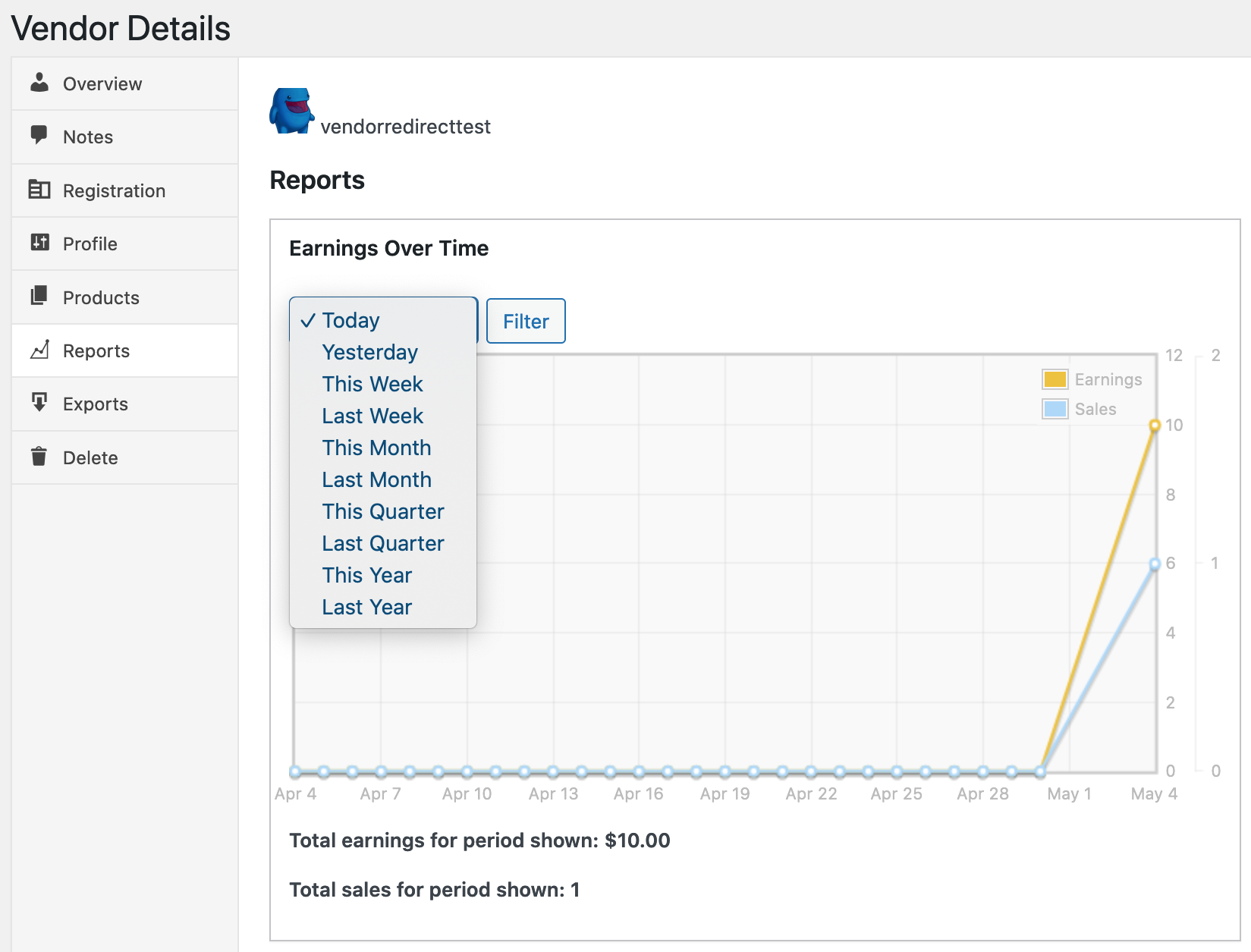 Vendor Exports
This tab allows the site administrator to download a PDF with Sales and Earnings for the current year as well as a Customer list for any given product or all products. The customer list could be emails only or emails and names. The customer list is delivered in CSV format.
Vendor Deletion
The Delete tab allows a site owner to delete a Vendor as well as choose to delete their products or attribute them to another user.